Graphic Novels - Getting Graphic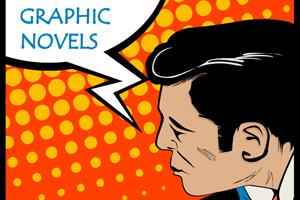 Over the past decades, artists and writers have published a huge number of graphic novels dealing with a myriad of themes.
The genre contains anything from horror and science fiction to love stories and autobiography, but you need to have a new toolbox to analyse the texts because they contain both words and pictures.
Our book Getting Graphic gives you this toolbox as well as a selection of texts to work with.
This page links to a few subpages for Getting Graphic as well as some supplementary material.